Relationship
"Smallville" Star John Schneider Fell in Love at 58 and Married,
Knowing His Wife Would Only Live 2 More Years
John Schneider,
famous
 for his roles in the popular TV series 
Dukes of Hazzard
and 
Smallville
 has recently shared the tragic news about his partner's passing. But their relationship has a lot of things to teach us: it's never late to find your person and 
true love
 has no obstacles. Find out more about this beautiful 
love story
 in our article.
John was married 2 times before meeting Alicia.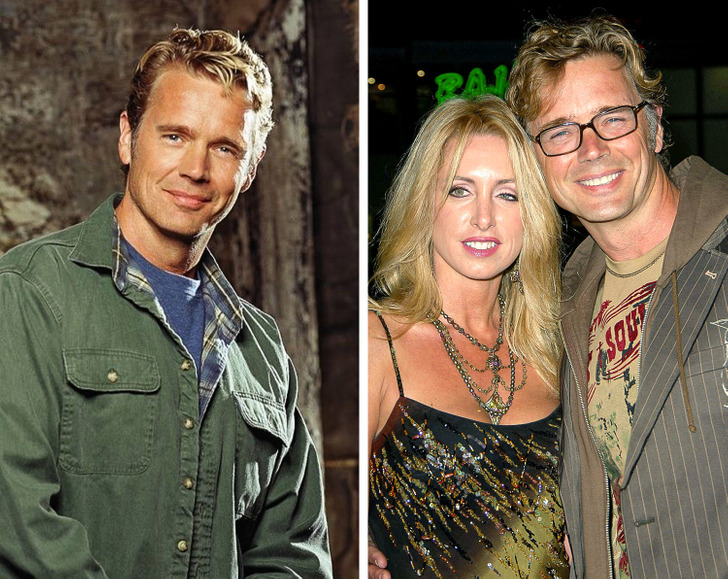 Alicia was the
Smallville
 star's third wife. One of his 
marriages
 lasted for 21 years. Although he knew he would eventually get 
divorced
, he was unsure of when it would happen. When it finally did, Schneider 
admitted
 to being taken aback by it.
After meeting Alicia Allain and falling in love, Schneider openly shared his feelings with the media. The actor was 58 years old at the time. He referred to Allain as his girlfriend and expressed joy in doing everything together. He also mentioned how Allain had faith in him: "[Allain] believes in me more than I believe in me."
The couple started dating in 2015. Aside from being John's wife, Alicia also acted as his personal and professional manager, his producing partner, and owned Maven Entertainment.
The pair were the perfect match for each other.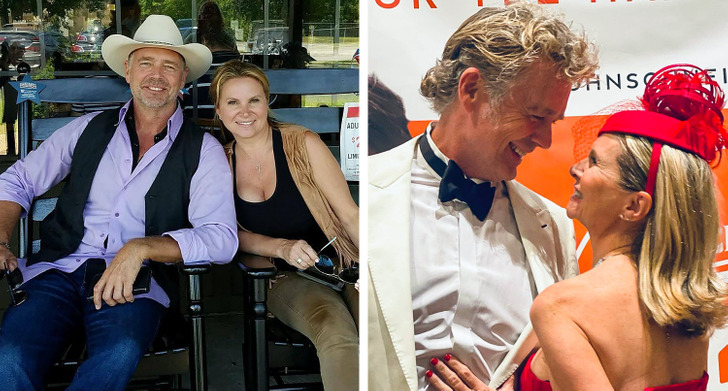 Allain and Schneider were the perfect
match
, with her joining his studio as a producer and manager, and even treating him to his favorite junk food. They were both working on films directed by John.
Their relationship started when Alicia returned to Hollywood and offered to take Schneider out to dinner to discuss a project. While on the way to the dinner, Schneider got lost, with his GPS not working properly. Allain helped him find his way, treated him to dinner, and convinced him to collaborate with her on a production. A few months later, they became romantically involved.
Talking about her relationship with John, Alicia said: "He's obviously a very attractive man, very easy on the eyes." She also noted that they had a mental banter with each other that was attractive. Their love story officially began when the pair had a pizza together on Valentine's Day in 2015. Since then, they celebrated every February 14th with a pizza.
Allain's incurable illness didn't stop them from getting married.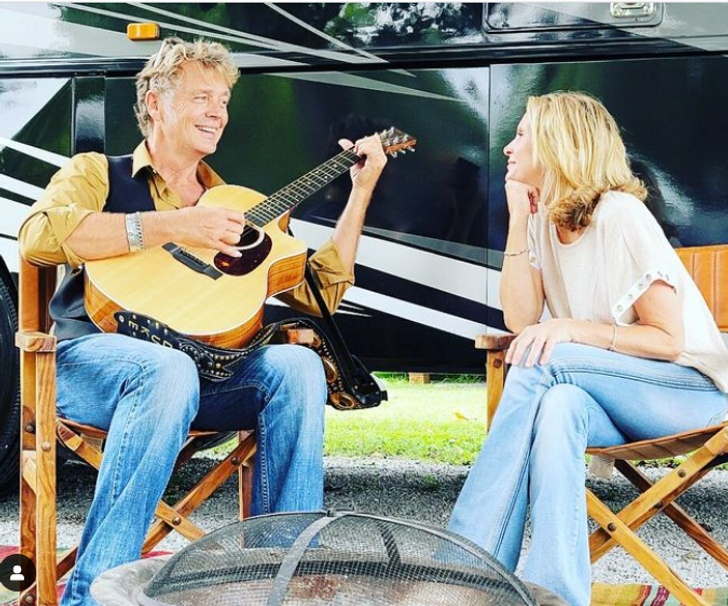 Alicia was
diagnosed
 with skin cancer in 2019, but she quickly educated herself on possible treatment options: "I went into like a speed course of reading what path I was going to take" and was fighting till the end. The couple gave up hope and decided to do everything they could to fight the disease, but it was still progressing.
The same year Allain and Schneider tied the knot in a private ceremony. John said at that time that: "Happy is too small of a word."
However, a year later, he and his wife revealed that Alicia only had a few years to live.
John posted a touching tribute to his wife.
Although Allain recently lost her battle, she and Schneider did everything they could while she was alive. He said: "We call ourselves the team to beat." Schneider said he found his wife remarkable.
In tribute to her, John shared a touching note devoted to her on his social network, expressing his love and admiration. The actor shared a photo of the couple together and wrote: "My center. My everything. My smile." He always referred to her like this.
"This is a time of unimaginable sorrow for me. Grief is much too small a word. I've heard it said that 'with great love comes great sorrow.' I had no idea what that meant until now," admitted John in another post.