Health
"You Don't Need a Flat Stomach," Lili Reinhart Speaks Up After Facing Body Issues
The Met Gala is an event that never fails to captivate audiences annually, sparking extensive discussions about the celebrities gracing the red carpet. For some, preparing for this grand occasion involves extreme measures to achieve the perfect look, a phenomenon that has not escaped the notice of actress Lili Reinhart. Known for her candid views on body positivity and her resistance against Hollywood's beauty standards, Reinhart voiced her displeasure with the lengths some celebrities go to for appearances.
Lili voiced her firm opinion on social media.
In her characteristically forthright manner, the Riverdale star took to social media to express her opinions. Reinhart, who has consistently challenged the conventional ideals upheld by the industry, remarked, "It rewards and praises people for having a smaller waist than I will ever have."
Post-Met Gala 2022, she openly criticized the extreme measures some celebrities resort to to fit into their gowns, firmly opposing the notion of sacrificing one's well-being for a red carpet appearance.
The actress had found it difficult to accept herself.
In an Instagram story, Reinhart, usually not one to harbor grudges, revealed her irritation with the industry's operational norms. This isn't the first time the actress has addressed body image concerns.
She has previously grappled with self-acceptance, sharing her inner struggles on Instagram a year ago to connect with others facing similar challenges.
Her self-perception has been profoundly influenced by Hollywood's beauty standards, leading her to confront and overcome numerous barriers in accepting her body. Reinhart now asserts that her body deserves love and admiration at any size, challenging the unrealistic ideals perpetuated by the industry.
Lili wants to inspire others to be comfortable in their own skin.
Using her platform to raise awareness, Reinhart emphasizes breaking free from societal expectations. She reminds her followers that there's no such thing as a 'summer body,' stating, "You don't need a flat or perfectly toned stomach to wear a crop top."
The actress aims to inspire others to be comfortable in their own skin, leveraging her privileged position to encourage self-awareness and compassion regarding appearance.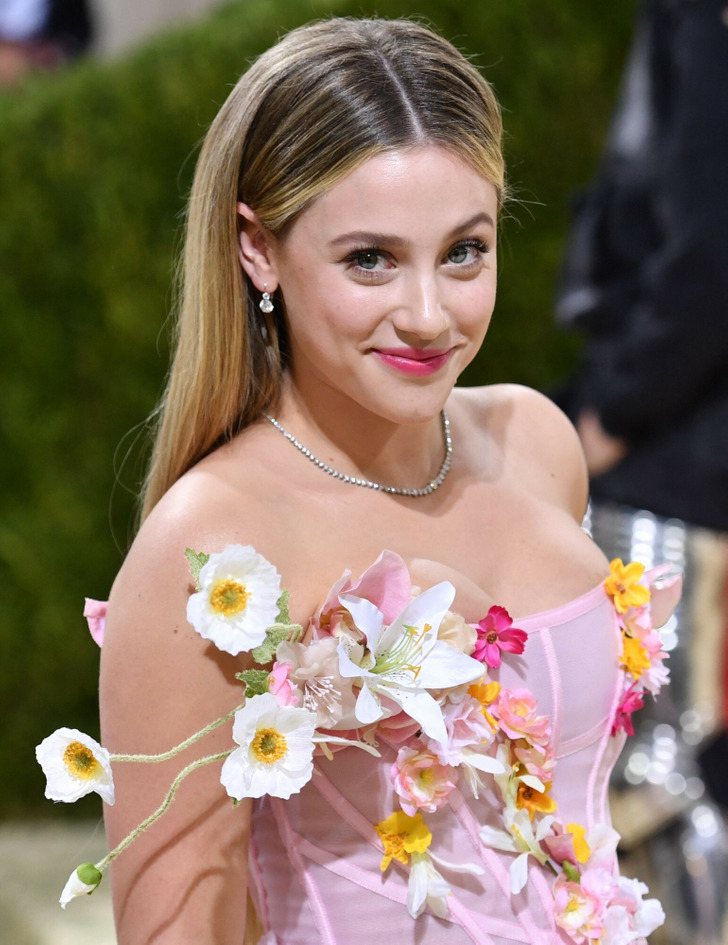 ANGELA WEISS/AFP/East News
Living in a society fraught with expectations, Reinhart, like everyone else, has felt the pressure to conform. She believes others impose these expectations to enforce unrealistic ideals on young women. In her view, it's time to change how we perceive ourselves and others, challenging societal norms and embracing imperfections.
"I used to look at all the magazine covers when I was younger […] I wanted to see what was underneath, and I wanted to see the flaws. Everyone wants to see the flaws of another person. Because we want to see glimpses of our own insecurities in them."
Reflecting on her younger years, Reinhart acknowledges the influence of magazine covers on her perception of beauty. She advocates for celebrating flaws and urges women to embrace their unique beauty, whether it's acne, scars, cellulite, or curves.
Rejecting unrealistic standards, she encourages women to appreciate their imperfectly beautiful selves, stating, "We are all imperfectly beautiful."
We believe that a woman's essence lies in the twinkle of her eyes and her unyielding zest for life. Societal norms impose other beauty standards that tend to overshadow the unique characteristics of each lady. Therefore, there is little merit in fixating on these external benchmarks.