Uncategorized
Greenwood Principal Car Accident – Greenwood Passed Away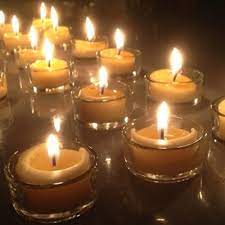 Greenwood Principal Car Accident – Five individuals from Fort Smith and Greenwood passed on at the location of a two-auto crash Friday, including the recently advanced Greenwood High School head and his child.
Aaron M. Bet, 42, of Greenwood was a traveller in a 2011 Chevrolet Traverse, as indicated by a report from Oklahoma Highway Patrol. The delivery said the vehicle was being driven by a 15-year-old kid; the Greenwood School District recognized the kid as Gamble's child, Landry.
The mishap happened on Oklahoma 112 around 2 miles south of Cameron in LeFlore County about 11:17 a.m. Friday, as indicated by a report from Oklahoma Highway Patrol.
Charles L. Drushal, 76, of Fort Smith was driving northward in a 2005 Jeep Grand Cherokee with Jill M. Drushal, 53, and an unidentified 15-year-old young lady when he went left of focus and struck the Traverse head-on in the southward path, as indicated by the report.
The Greenwood School District delivered an explanation on the school locale's Facebook page affirming that one of the five casualties was the recently named head of Greenwood High School.
"It is with outrageous misery and trouble that we share the information on the death of Mr. Aaron Gamble, and his child Landry in a car crash today," the post said.
The bet was as of late elevated to the secondary school head, as per the assertion. He had been an educator, mentor, and overseer for a very long time.
The report states airbags conveyed in the two vehicles.